Purchase Custom Round Shank Cutting Teeth Manufacturers
1" (25mm) Round Shank Trenching Bits Bullet Teeth
RZ

Shandong

30 days

3000pcs/month
The trenching bits is for cutting medium rock in variety applications.
Purchase Round Shank Teeth, Custom Round Shank Teeth, Round Shank Cutting Teeth Manufacturers
1" (25mm) Round Shank Trenching Bits Bullet Teeth
1" Round shank trenching bits is conical carbide cutter teeth designed for small chain trencher and large wheel trencher. The rock saw wheel trencher widely used in narrow and deep cutting works. The typical characteristic of the round shank cutting teeth is the wide collar, which was designed for protecting the blocks and imporve the productivity.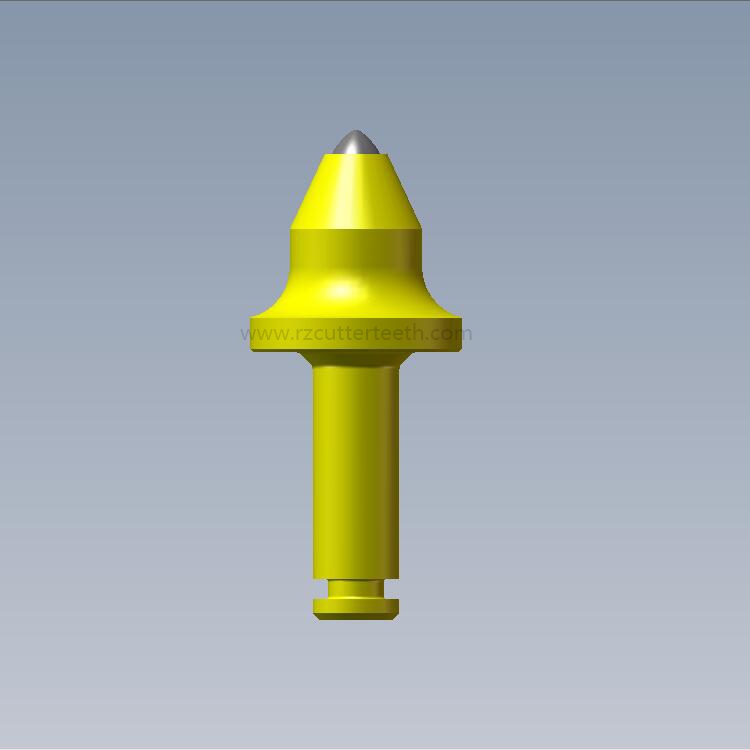 Product name: round shank trenching bits

Model No.: T5
Tip diameter:
Tip height:
Tip type:
Gage:
Overall height:
Shank diameter:
Recommendation: