Buy Sales Core Barrel Drill Teeth Bits Cutting Tools Company Price
Core Barrel Drill Teeth Conical Cutting Tools
RZ

Shandong

30 days

3000pcs/month
This core barrel cutter teeth is for drilling concrete and rock cutting.
Buy Core Barrel Bits, Sales Core Barrel Cutting Tools, Core Barrel Drill Teeth Company, Core Barrel Drill Bits Price
Core Barrel Drill Teeth Conical Cutting Tools
Core barrel drill teeth conical cutting tools is the bit used on rock cutting core barrel. The high durability due to wear-resistance tempered steel and high grade tungsten carbide tip make the core barrel cutter teeth highest productivity.
The core barrel cutter bits features double angle tip provides maximum impact strength, and the solid carbide tip provides better penetration and high impact strength in soft to hard cutting conditions.
The dimpled retainer matched with the core barrel drill bits provides excellent holding power in the block.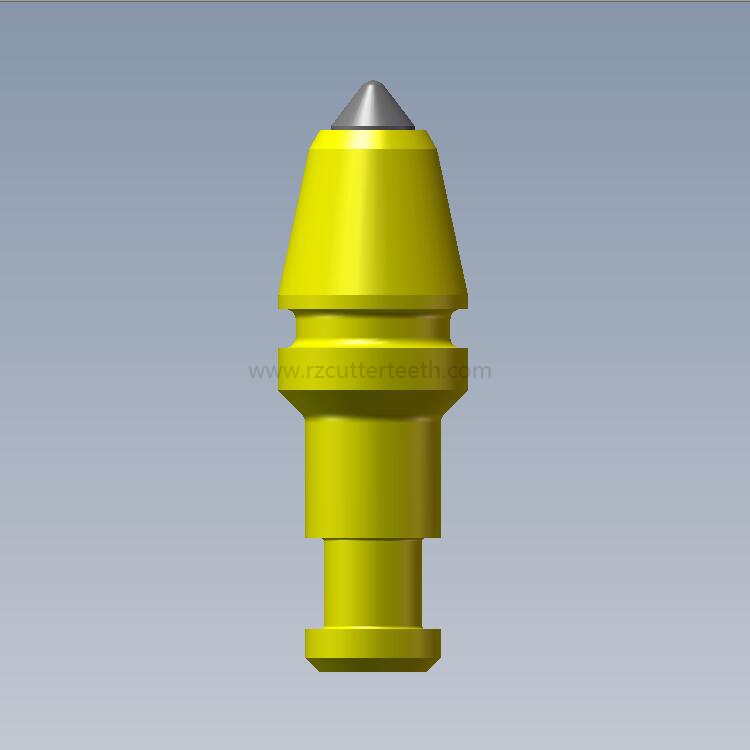 Product name: core barrel cutter bits.
Model No.: RL10
Tip diameter: 12mm/0.48"
Tip height: 18mm/0.71"
Tip type: plug
Gage: 45mm/1.78"
Overall height: 85mm/3.35"
Shank diameter: 19mm/0.76"
Packaging data:
Inner package: plastic container
Container size: 260*190*230mm
Quantity: 75 pieces per container
Outer package: plywood case
Weight: 0.24kg/pc
Related core barrel cutter bits under Kennametal code:
RL04 RL06 RL07 RL08 RL09 RL11
Recommendation: