Buy Round Shank Drill Bits Conical Cutter Teeth Factory Price
Round Shank Drill Bit B47K22H Conical Carbide Cutter Teeth
RZ

Shandong

30 days

3000pcs/month
For drilling and tunnel boring in medium to extremely hard rock and concrete.
Buy Round Shank Drill Bits, Round Shank Drill Teeth Factory, Conical Cutter Teeth Price
Round shank drill teeth (bit) B47K22H conical carbide cutter teeth (bits) works as cutting teeth of auger in foundation drilling. It is a small part in drilling works during construction of buildings, bridge etc., but its performance is a key factor of high productivity.
The wide rang of options available from RZ to suite different cutting conditions. And RZ welcome inquiry based on customers' request or drawings.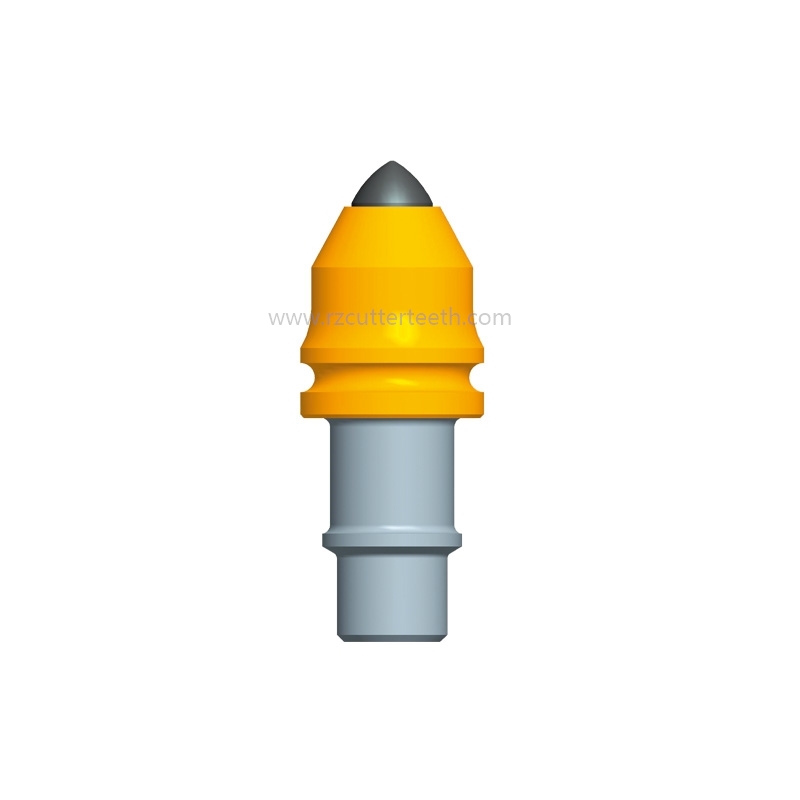 Product Name: Conical cutter bits
Product Model: B47K22H
Gage: 2.78"/70.5mm
Tip diameter: 0.87"/22mm
Tip height: 1.34"/34mm
Tip type: plug
Step shank: 1.50"/38mm*1.18"/30mm
Overall heigth: 5.12"/130mm
Packaging data:
Inner package: plastic container
Container size: 260*190*230mm
Quantity: 15 pieces per container
Outer package: plywood case
Weight: 1.1kg/pc
Betek type of round shank drill bits available:
B47K17.5H, B47K19H, B47K20.5H, BKH140, BKH28, BKH80, BKH83, BKH40, BKH41, BKH47, BKH85, BKS186, BKS187,BKS154
Recommendation: